Professional Consultants and Resources is a U.S.-based strategic consulting firm and data source for the salon industry. They claim that the booth rental and chain salon model continues to outperform independent salons in terms of market share. Booth rental salon stylists now make up a large chunk of the market.
You will likely work in the salon beauty space industry at some point in your career as a cosmetologist. Therefore, it is important to learn about the concept of booth rental and its implications for your business.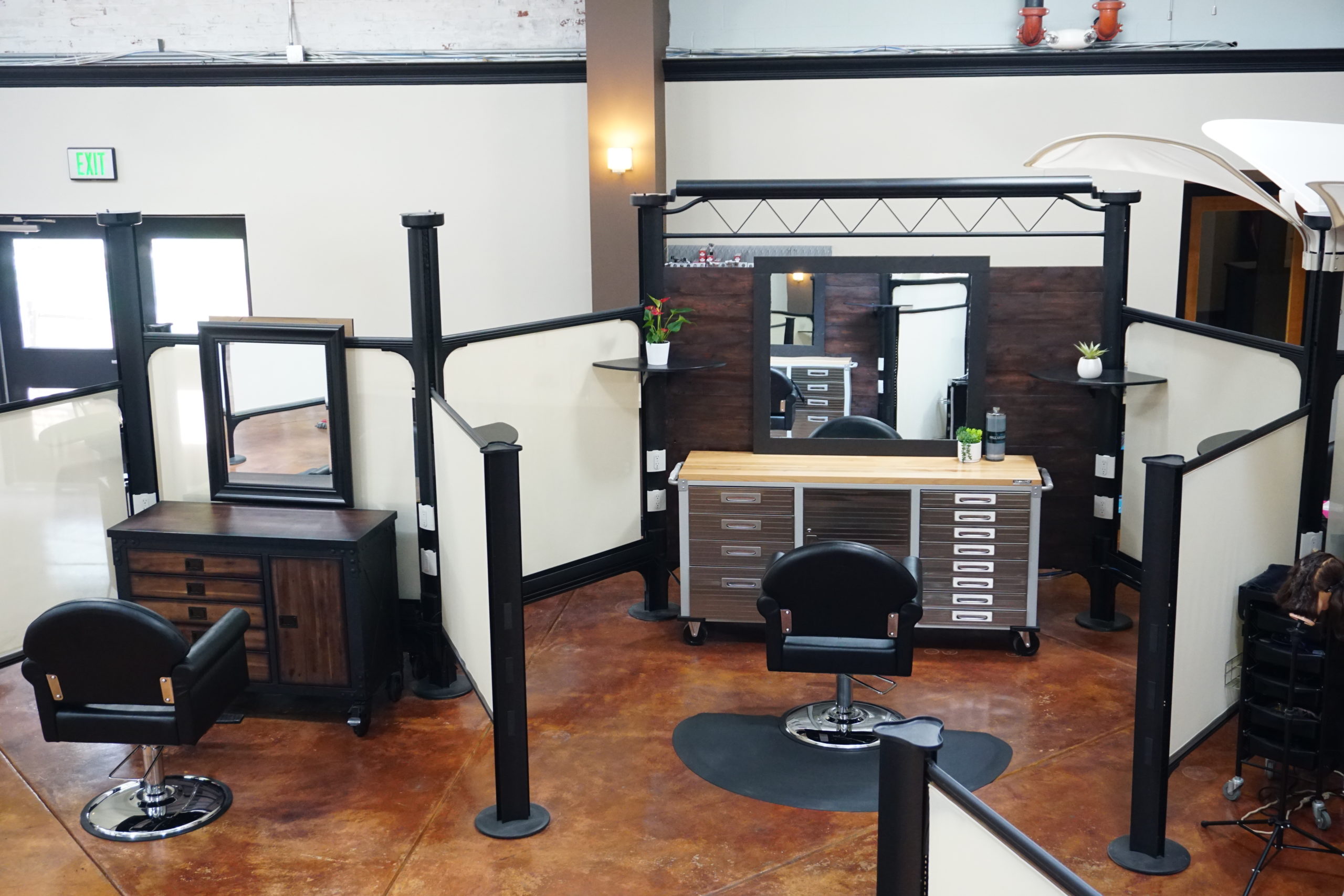 Booth renting means that you can own your business. This means that you can run your business and treat clients your way. This business model may sound appealing but it is only possible if you choose the right salon and use the best methods to drive your business. Here are some things you should know:
Understanding the booth rental model is key. It is also important to understand that all cosmetologists fall under one of these broad classifications.
The salon will hire you either as an employee (W-2 worker), meaning you will be under the direct supervision of a salon owner/manager, or as a self-employed stylist, renting a station (often called booth or chair) in a salon.
Booth rental allows you to be an independent stylist while the salon owner or manager acts as your landlord. Although the booth rental model may not be for everyone, it can work for some cosmetologists if managed properly.
A salon chair rental is very simple. A licensed cosmetologist, barber, nail technician, or esthetician rents a space in the salon. The salon owner offers a workspace and other amenities in exchange for the cosmetologist. The salon booth rental model is essentially a business within a business.
This means that you need to be both a great stylist and a skilled businessperson for this business arrangement to succeed. To be able to focus on your craft, you must also be able to manage administrative responsibilities.