Our skin will feel looser after liposuction. It will take some time for your skin to tighten and fuse to the soft tissue beneath. After liposuction, you'll likely be wearing a compression garment.
A compression garment after operation will help reduce swelling. Your skin will begin to tighten within the next few weeks. The compression garment is crucial after your liposuction procedure and comes in different shapes and sizes to compress your abdomen, arms, thighs, neck, or any area where you had liposuction.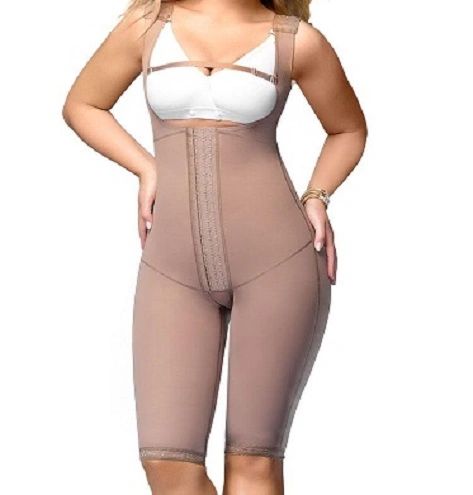 Image Source: Google
Your surgeon may be able to give you a larger or different size garment if the garment feels too tight or uncomfortable. A compression garment will be a great way to support your body while you move and walk. It is most noticeable in the abdomen, but it will be more obvious in the arm and thigh regions.
A majority of plastic surgeons recommend that you wear a compression garment for approximately 1-4 weeks following surgery. Others suggest wearing a second, less restrictive garment after the initial healing phase.
Your body, your recovery time, the extent of your liposuction, and the amount of fat that will be removed are all factors that determine how long you'll need to wear the garment. You may have a negative outcome if you don't follow the directions of your surgeon and wear the garment incorrectly.