Solar covers produce more advantages to the pool owner than one may originally believe. When used carefully, solar cover does a lot more than add a bubble wrap artistic to your backyard. The number of advantages of this cover is quite large. You can also buy the best swimming pool solar roof through various online sources.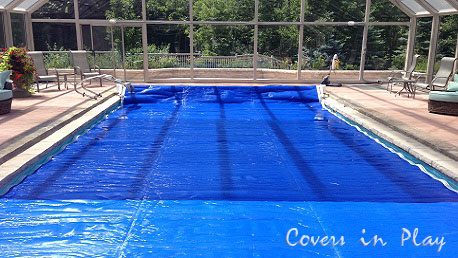 Here are some benefits of solar covers:
Water heater: One of the main advantages of a solar cover is that it collects ultraviolet light from the sun, heats the air in tiny bubbles, and then transfers that heat to the water in your pool.
How much heat your pool receives depends on how much sunlight your pool gets per day, as well as your selection of solar cover color or solar cover bubble shape. It is important to note that the air bubbles must be facing downwards towards the surface of the water for the solar cover to work effectively.
Reduce energy costs: The nice thing about the solar covers isn't that they heat your water, but that they're more environmentally friendly and at no extra cost to you. Other heaters still require additional energy costs to operate, usually either gas or electricity.
Using solar energy to heat your pool will reduce your dependence on gas or electric heating and save you money each season. If your home is in an area with a lot of sunlight, your pool heating needs can be fully taken care of by a solar cover.
Tags: automatic pool cover, solar cover, swimming pool enclosure